Transfer carts are small vehicles or trolleys that are used to transport products throughout the plant. These carts play an important role in lean manufacturing systems, enabling companies to maximize production and sales while minimizing investment. Transfer carts allow workers to easily and efficiently move products from one production stage to the next. Depending on the design, these transfer carts for industrial may be equipped to transport everything from pallet loads to large vehicles or equipment bodies.
Plants rely on different types of electric transfer carts to meet specific manufacturing and production goals. These transfer carts may be steerable or non-steerable and can certainly be classified as tracked or non-tracked, with the non-steerable models being the most widely used. Non-steerable transfer cars are designed to travel on dedicated tracks or rails within a factory. Steerable models utilize wheels to travel freely in any direction without the use of wheel tracks. Each of these types of carts can be wired for handle operation or wireless handle operation, and powered by either internal battery power or external slip wire, cable wire, or trailing cable, depending on the weight of the product and the distance it must travel and the requirements of the operating environment.
Motorized Transfer carts perform a variety of tasks within manufacturing or industrial facilities. They can be used for pallet handling or for transferring products from assembly lines to loading platforms or storage areas. These carts are also used to move products along different stages or compartments within an assembly line or to move products from one facility to the next. Different types of transfer carts can be designed for each production stage, or a single type of transfer cart can be used throughout the facility.
These carts are often customized to transport specific types of products. For example, some have multiple levels of shelving to transport smaller items, while others have wide bases designed to support large equipment. Perfect transfer carts can have robotic arms attached to the handling plane for automatic loading and unloading, allowing for full automation. Some customized carts are designed for use with forklifts or cranes, while others are designed for manual loading and unloading. High-quality transfer carts often include special safety features such as proximity sensors and advanced braking systems.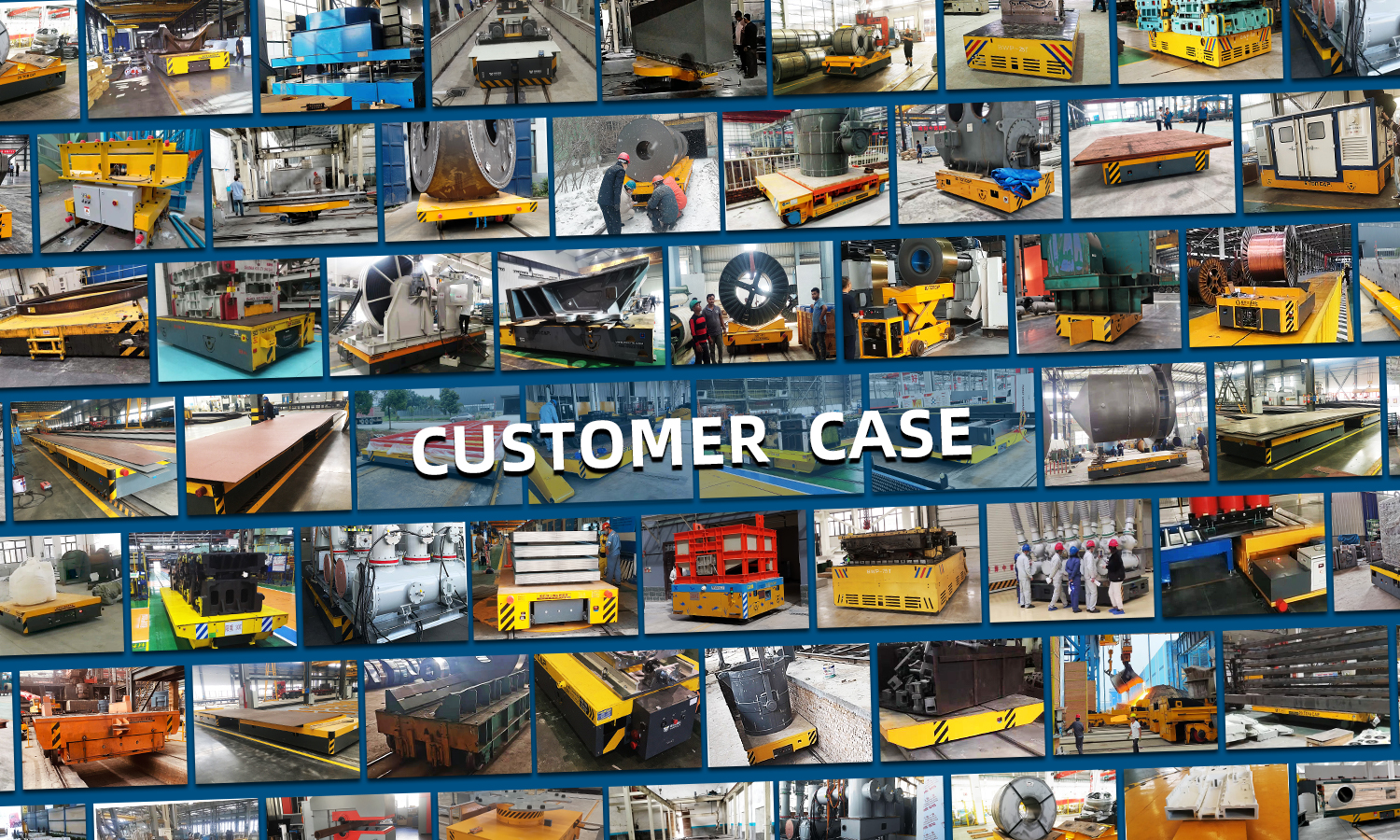 This type of material handling equipment offers many advantages to businesses. They allow workers to complete the production process faster, thereby increasing product yields and reducing costs. These transfer carts also allow for shorter assembly lines, which helps companies use floor space more efficiently. Finally, transfer carts reduce the need for cranes, hoists, and other expensive equipment, which helps reduce capital investment and maintenance requirements.