Industrial transfer carts are ideal for moving heavy loads from one station to another in a factory environment, providing excellent efficiency and safety. Heavy-duty transfer carts are cordless, remotely operated vehicles. Industrial Transfer Carts are designed to help eliminate or reduce the need for equipment such as forklifts and overhead cranes to move heavy loads to reduce handling costs.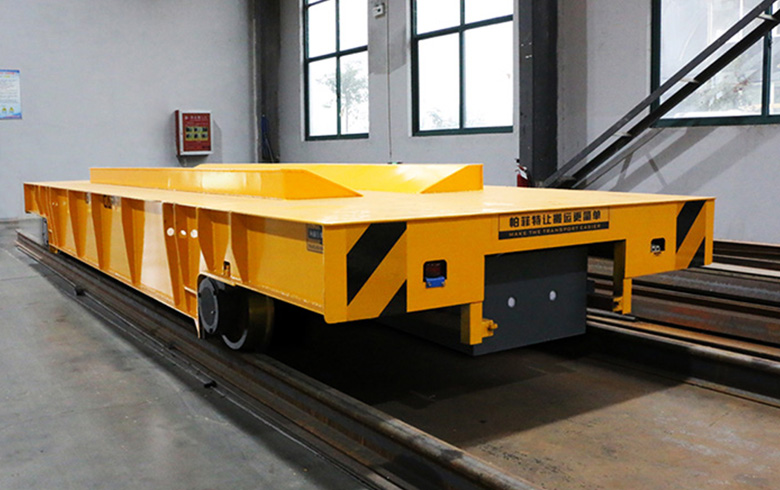 Transfer Cart Applications and Industries
Perfect Transfer Cart Factory offers top-of-the-line industrial transfer carts that are perfect for a variety of applications and industries. Our team of experts is dedicated to customizing the right transfer cart for you and helping you find the right solution for your application.
Motorized Transfer Trolley applications include:
Flow line handling
Moving heavy machinery in factories or warehouses
Indoor and outdoor-shaped heavy load handling
Perfect Transfer Cart Factory's solutions are perfect for industries such as:
Manufacturing and assembly industries
Steel industry
Foundry industry
Machine building industry
Factory Automation
Benefits of the Motorized Transfer Trolley
Motorized Transfer Trolleys, different from cranes, forklifts, or other conventional vehicles, can rotate within their own footprint. It can be moved in tight spaces and does not require specialized technical operators.
Transfer loads of up to 1500 tons.
Fixed track path of movement / 360° flexible rotation in all directions.
Minimal handling footprint that minimizes available floor space.
Handling Capability
Integrated lifting system provides automatic loading capacity
Easy operation without the need for specialized operators
Wired/wireless remote handle control
Multiple transfer carts can be linked and controlled
Includes safety devices such as warning sound, warning light, obstacle sensing stop
Can be customized with other accessories to suit your needs