For over a decade, Perfect Transfer Cart Factory has been designing and manufacturing custom electric transfer carts. In that time, we have helped a variety of industries move better inside and outside the factory floor.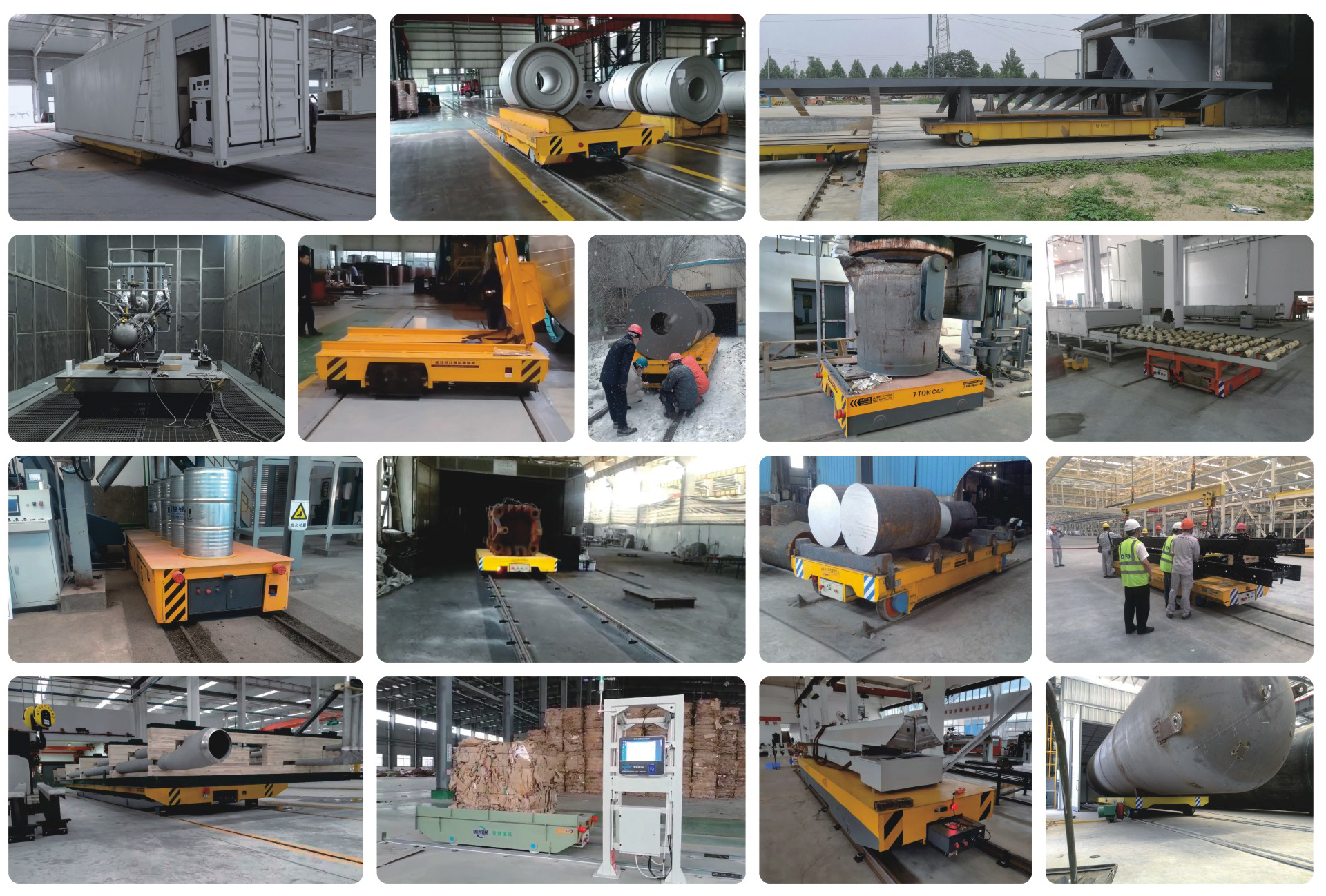 Not only can our customers operate the Electric Transfer Cart individually, but they can also operate multiple transfer carts in tandem, and in addition, the Electric Transfer Cart can be used in conjunction with forklifts and lifting equipment for safer, easier, and more efficient handling. We provide greater safety, flexibility, and convenience in a variety of applications from transporting machinery and equipment to moving shaped heavy objects; at the same time, we can move, hydraulically lift, lock, rotate, push, and convey materials on a variety of custom-designed Electric Transfer Cart.
Perfect Transfer Cart Factory's staff has years of hands-on experience in the field, which allows us to provide the ideal solution. Our customers can rest assured that our design and craftsmanship will not only stop at solving a need but will be done in an ergonomic, safe, and reliable manner.
SUITABLE FOR ALL TYPES OF LOAD
Electric Transfer Cart is a motorized cart perfect for handling both heterotypic and extremely heavy-duty loads thanks to its modular design and its high payloads: over 500 tons for each trolley.
Transfer Cart Customization Guide
Not sure how to choose the right electric transfer cart for your actual application, follow the tips below to customize the best electric transfer cart for you.
Review the following tips to make the right choice.
What type of transfer cart do you prefer?
The main types include trackless or railed transfer carts, cable-powered or battery-powered transfer carts, etc.
Determine the load rating based on your actual material handling needs.
Confirmation of cart table dimensions, with custom table dimensions available for special requirements.
What kind of materials will be handled?
Confirmation of the working environment, such as a hot environment.
What are the running speed and running length of the transfer cart?
Of course, if you have some special requirements, we can customize the product to meet your special needs.